Lead Generation For Lawyers: How to Keep Your Pipeline Full
February 11 , 2022 | BY admin
Lead generation for lawyers is not only an important concern for law firms it is essential to the bottom line to keep potential clients in your lead pipeline. In this post, we will cover various methods of lead generation to help you decide what method or methods are best for your law firm. FORWARD Lawyer Marketing has been providing lead generation for lawyers, SEO, social media management, content marketing, and much more for law firms since 2013. Recently the lawyer marketing agency launched a sister company called Legal Locator that focuses solely on law firm lead generation.
Lead Generation For Lawyers
When putting together your law firm's lead generation strategy you must first decide whether you are going to run online ads such as Facebook Ads or Google Ads or buy leads from a lead provider. You also must decide if you are going to allocate a  portion of your budget to offline advertising such as billboards, bus benches, sponsoring local Little League teams, etc. In our experience, our legal clients get the most bang for their buck from online advertising or buying qualified leads versus spending money on offline methods that are hard to track. So, let's take a look at the online lead generation strategies we recommend.
PPC For Lawyers
PPC for lawyers, also known as pay-per-click drives targeted traffic to your law firm's website. It's a very effective form of online advertising that can drastically increase inbound leads. It is also one of the most widely used methods online.
PPC done correctly is extremely effective. This form of online advertising allows law firms to target the exact audience they want. This gives you the control to be as aggressive or as conservative as budgets — or caseloads — allow. Proper pay-per-click management can help you make the most out of that budget.
Doing this effectively requires an experienced Google Certified PPC management team that understands all of the intricacies of creating and managing effective PPC campaigns. Someone that doesn't know what they are doing can burn through your budget very quickly.
At FORWARD Lawyer Marketing, PPC for lawyers is what we do. We have managed many PPC advertising campaigns for all types of law firms over the years. We are ready to share our in-depth understanding of how Google AdWords campaigns for lawyers work and strategize on how we can make them work for your specific practice.
First, we consult with you and assess your law firm's requirements. Then, we create, manage, and monitor campaigns specifically geared toward your practice areas. Everything is accountable, so you can make business decisions based on hard data. We have seen ROI dramatically increase and leads triple after taking over the management of our clients' PPC campaigns. What would that do for the caseload of your law firm?
The demand for your legal services is already out there. With our law firm PPC management services, you can harness that interest to grow your practice and dominate your local market. Contact us today at (888) 590-9687 for a no-obligation consultation.
Buying Quality Leads For Your Law Firm
Many of the law firms we work with have turned to buying quality leads that are specifically looking for help in their specific areas of practice and in a limited geographic area. One of the biggest advantages of this method is that it is more exact in how many leads you can get on a regular basis. PPC can be erratic and if your area is competitive, can be very costly. This is why we formed Legal Locator, to provide a quality lead generation service that only focuses on lawyers.
Legal Locator prides itself on connecting qualified individuals looking for legal services, to the lawyers who can handle their legal needs.
Matt Stark, the president of Legal Locator has been working in attorney marketing for over 10 years. In 2011, while at Martindale he worked with hundreds of law firms consulting them on how to better their digital marketing practices to drive more leads. After leaving his role there, he founded FORWARD Lawyer Marketing in 2013, where he continued his work with small and mid-sized law firms, helping grow their practices through strategic digital marketing. To date, Matt and his team have worked with over 200 small and mid-sized law firms nationwide helping them generate consistent inbound leads to help with new client acquisition. You can check out what some of their clients are saying here.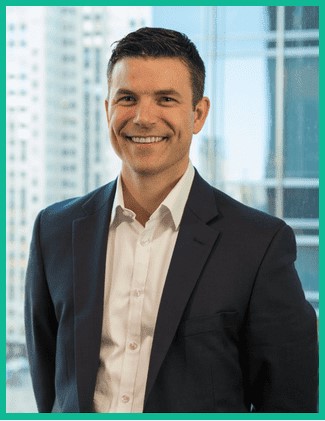 During this time, his company has been successful in driving the results his clients expect, but he felt that due to other agencies' shortcomings, many law firms were left with a bad taste in their mouth before even having the chance to see how his agency could help. As a result, Matt wanted to be able to provide these same law firms with high-quality opportunities, but with a more results-oriented approach where all the risk was shifted away from the law firm. Thus, Legal Locator was born.
Legal Locator takes pride in providing the highest quality opportunities to each and every one of our partners. We won't claim to be the "best" or that every lead is going to turn into a retained client, but we will say that our efforts are backed by an agency that focuses solely on driving quality leads to law firms such as yours, and a combined 60 years of experience in the digital marketing space.
Over the years we have spent millions of dollars in ad spend, driving traffic and leads to legal clients of all practice areas, and have honed in this skill so you can benefit, without the risk. You can set your budget, targeted geography, practice area, and we'll be off the races, sending you real-time, quality, exclusive leads right to your inbox or phone. We also qualify each lead and also have the ability to set the consultation for you so you can focus on practicing law and retaining new clients. It's really that simple.

Rather than risk losing thousands on digital agencies and burned ad budgets, partner with Legal Locator and only pay-per-result. We don't charge hefty retainers or ask you to risk your capital.
Each month, we generate thousands of leads and send them to our legal partners across the country. When you retain a new client, we all win. Partner with us and only pay-per-result.
Law Firm Case Studies
This case study shows how a single-attorney family law practice started attracting more high-asset, financially complex divorce cases.
Click here to read about a family law firm that increased caseload five-fold in a few months.
Texas Criminal Defense Law Firm Doubles Revenue In One Year
Personal Injury Law Firm Sees 99% Increase In Organic Traffic
At FORWARD Lawyer Marketing we believe in taking a "leave no stone unturned" approach when it comes to our legal clients. With that in mind, we employ extremely experienced people in the industry. Our SEO Director has been marketing online for well over two decades and oversees all SEO tasks including editing content and performing on-page optimization as well as internal and external linking. Our specialty is law firm marketing, lead generation, and SEO for lawyers at FORWARD Lawyer Marketing, call us at (888) 590-9687 to discuss how we can increase the revenue of your law firm.